STOP PRESS
My new Enitharmon collection, The Door to Colour, was launched at Enitharmon's shop and gallery in London last week. The book is officially published at the beginning of November but copies of it are available now both from me myrarschneider@gmail.com post free and it can also be ordered directly from Enitharmon:
Phone 020 7430 0844 http://www.enitharmon.co.uk/contact_us.asp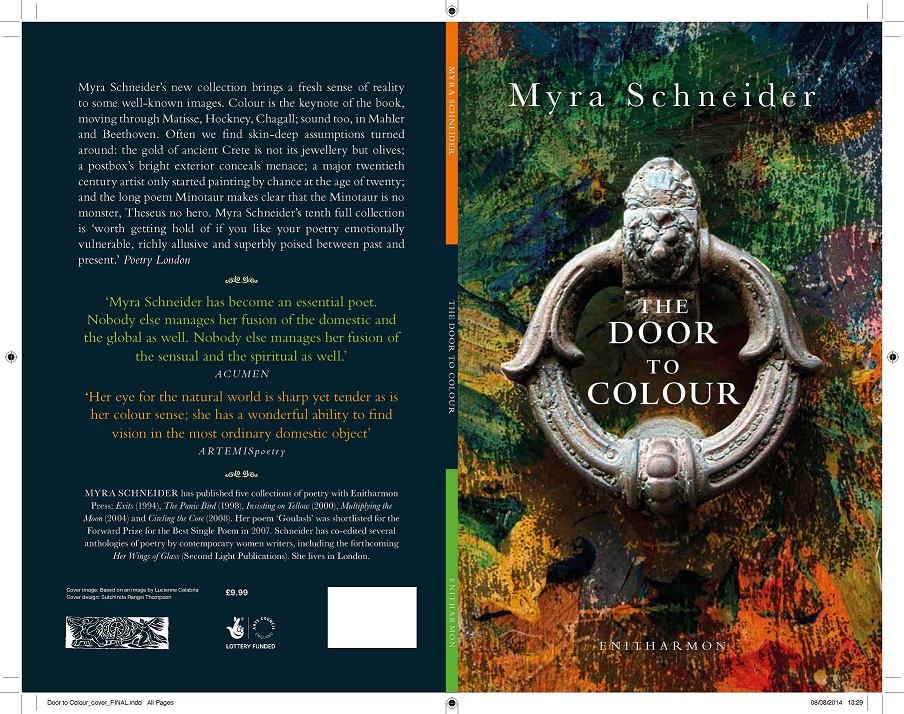 My poem, Goulash which was shortlisted for a Forward Prize (in Circling The Core) is now on you tube read by me. If you would like to listen to it please follow this link - hopefully you can make the click go straight to the video.
http://www.youtube.com/watch?v=gjCHGzMwNcE
There is a new in depth review of Circling The Core on the internet by poet Christopher James link and there are brief excerpts from it on the Circling The Core page
There is an in-depth review of What Women Want on the internet on the blogsite/webzine of Californian journalist and poet Jamie Dedes on 3 February.
It is now possible to view the interview I did with Maitreyabandhu in July at the wonderful Poetry East venue he has set up at the London Buddhist Centre in Bethnal Green. To see it just key 'Myra Schneider at Poetry East - You Tube' into google. The 40 minute interview begins with Maitreyabandhu asking me why I chose The Windhover by Gerard Manley Hopkins and Morning Song by Sylvia Plath, as two poems which had influenced me, to be read to the audience at the beginning of the evening's event. He then asks me about my life and the different areas of my poetry and writing. The sound recording is not perfect but it is quite possible to hear with the volume turned up.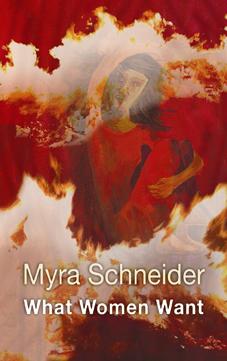 My booklet What Women Want has recently come out from Second Light Publications. Its key poem, a 10 page narrative Caroline Norton, is about the dramatic and tragic life of this writer. She was the first person in Victorian times to gain some rights in law for women. See Recent News and and also the page called What Women Want.
My two Poetry School Courses:
My regular course Taking Your Writing Further is full for the moment but it would be possible to accept one more person in Poetry and Prose. These are continuing monthly courses for experienced writers keen to develop their work. (Taking Your Writing Further is for advanced writers) For full details please see www.poetryschool.com. Please do feel free to apply to me with samples your work either for now or next term for Poetry and Prose or for the future for the other course by email atmyrarschneider@gmail.com
Please send work as a Word Attachment. For Taking Your Writing Further send six poems, for Prose and Poetry send 3 poems or 2/3 pages of prose [or short samples of both]. Both workshops take place at my house which is in Arnos Grove North London, 10 minutes walk from Arnos Grove Underground Station on the Piccadilly Line. I also offer tutorials both through the Poetry School and privately and from next year I am willing to take on some mentoring. Please email me directly about tutorials or mentoring.