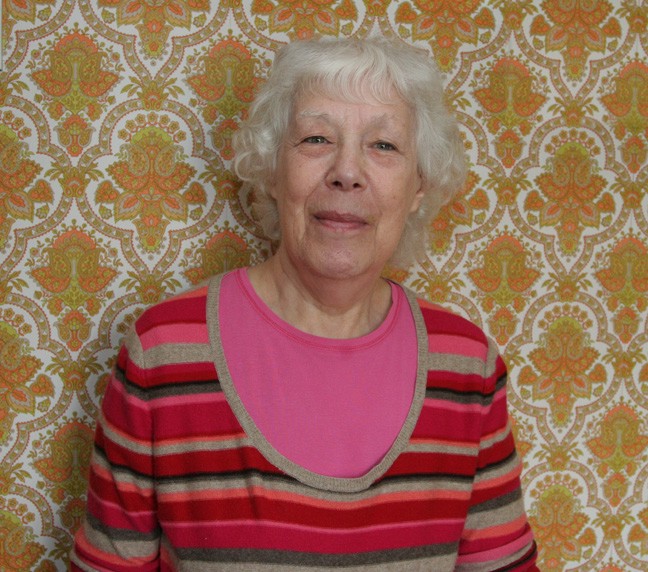 © Jemimah Kuhfeld - http://www.jemimahkuhfeld.co.uk/
My new booklet What Women Want from Second Light Publications now has its own page. Its key poem, a 10 page narrative Caroline Norton, is about the dramatic and tragic life of this writer, who was Sheridan's grand daughter. She was the first person in Victorian times to gain some rights in law for women. What she achieved paved the way for later reforms and she deserves to be much better known. There are other poems about women's lives and a section of general and lyrical poems. For more info about the booket please look at its page.Do email me at myrarschneider@gmail.com if you would like a signed copy or use the form on the Second Light Poetry website. http://www.secondlightlive.co.uk/downloads/spring12.pdf
MY REGULAR WRITING WORKSHOPS
There will probably be one or two places next autumn on my popular Poetry School Courses : Taking Your Writing Further and Prose and Poetry. Full details are them are on the Poetry School's website [insert a link to my courses on the site if possible]. Please do send in an application soon if you interested in either of these 10 session monthly courses for experienced writers keen to develop their work. They run between October and July. Apply by sending samples of your work to me at myrarschneider@gmail.com Please send work as a Word Attachment. For Taking Your Writing Further send six poems, for Prose and Poetry send 3 poems or 2/3 pages of prose [or short samples of both]. Both workshops take place at my house which is in Arnos Grove North London, 10 minutes walk from Arnos Grove Underground Station on the Piccadilly Line.I look forward to hearing from you.
I am the poetry editor for the eighth issue of ARTEMISpoetry. There was an overwhelming number of good poems. The issue is due out at the end of May 2012. Do look at this important magazine for women poets which includes essays and reviews as well as poetry. For information see http://www.secondlightlive.co.uk/
Writing My Self, the resource book I wrote with John Killick, which was published at the end of 2009 and Writing My Way Through Cancer, my book developed from the notebook I kept while I was being treated for cancer, which was published in 2003, are both still receiving very positive comments. Below are recent responses to each book.
This is part of a review of Writing Your Self by Hilary Mellon which was published on Ink, Sweat and Tears:
'The design of the book itself is in two parts. The first covers a wide range of human experiences (e.g. childhood, adult relationships, abuse, illness, identity) with examples of both raw and finished writing from a diverse selection of writers, some well known some less so. The second part deals with techniques, of which there are many examples, followed by a wonderful abundance of really stimulating exercises to work through. It concludes with an enlightening section which discusses the differences between raw and finished work and suggests various approaches. All of this makes it not only an ideal book for anyone wishing to transform their own personal material into powerful writing, but also a valuable resource for teachers of creative writing and, indeed, for anyone who facilitates writing workshops. The bibliography is excellent and is itself a useful resource, as are the suggestions for further reading.
The ability to produce powerful writing from one's own personal material, however, is not the only outcome of reading this book - the book itself is an intensely rich, fascinating (sometimes to the point of transfixing) and disturbing read. The many authors who have contributed to Writing Your Self include well known names such as Vickie Feaver, Katharine Gallagher, Grevel Lindop, Pascale Petit, Penelope Shuttle and Matt Simpson. All of the contributors, including of course Schneider and Killick themselves, have written movingly and revealingly about various aspects of their lives and experiences and have shown examples of how and why they have transformed their personal material into something rich and strange.'
This is part of an email I received out of the blue from a librarian, Bernie Williams:
I bought your book Writing My Way Through Cancer. it was so good to know that I am not the only one who has been feeling scared, angry and confused through all this. I am no poet but I have found just writing everything down in the blog helps me get it all out - and not chasing it's tail round my head! I have loved writing it - and so many people have said that they are loving reading it.
Also, until it happens to you - you have no idea what is involved in undergoing radiotherapy (which also starts tomorrow!), chemo or operations and how they will affect you. Your book was a great help.
It would be great to develop my writing further - and I really like the ideas you give in your book - especially about writing lists and dumping everything down on paper as the mood takes you.
I just wanted to let you know that I appreciate you making my journey through this a bit easier.
May 2011: Cinnamon Press has published a collection of sequences by contemporary poets covering a range of subject matter and approach. It offers a valuable outlet for longer poems. The book contains outstanding work by known poets such as Anne Cluysenaar, Ruth Bidgood and Alison Brackenbury and exciting work by other poets. I feel honoured to be included in the book.http://www.cinnamonpress.com/kaleidoscope/
Inside The Brightness of Red by Mary MacRae (Second Light Publications 2010) is now available. This is a second, posthumous, collection of poetry by Mary MacRae, a hugely talented poet whose work deserves wide recognition. In her Afterword, Mimi Khalvati says of these poems, 'We cannot read Mary without becoming her, so strong is her empathy with all living things, so intense her desire to be fully alive, so palpable her sense of mortality.' The wide range of poems here includes poignant work written when she was terminally ill but also beautiful lyric poems about childhood, youth, relations with parents, marriage, friendship and her responses to art and nature.
The book costs £.8.95 and can be ordered from Dilys Wood, 9 Green Dale Close, London SE22 8TG.
Please make cheques payable to 'Second Light'. If you refer to seeing the notice of this book on my website you may order a copy of £8.00 and two copies for £12.00.
Writing Your Self , the key resource book of personal writing and literature, (Continuum) has been widely acclaimed and over a period of time received many reviews. Please see a recent one above. Full details of book are available on the Writing Your Self page of this site. I am always happy to post a signed copy if you would like to write directly to me.
I now have a page which recommends books, magazines, essays, events which I specially want to draw attention to. See
My collection of poetry: CIRCLING THE CORE is published by Enitharmon (price £9.95). It is available directly from me or from Enitharmon.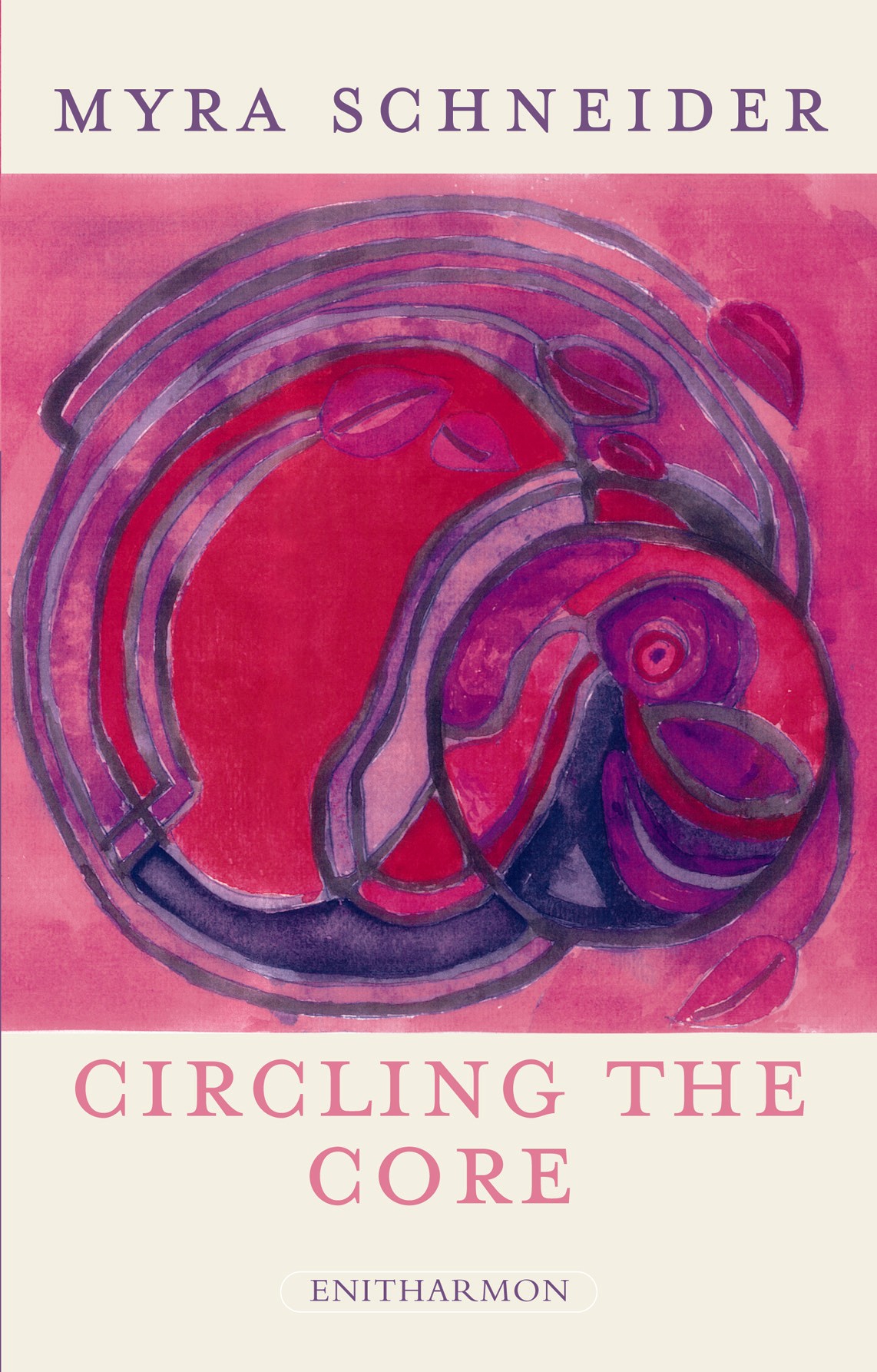 For information about the book click here.
This book opens with a sequence inspired by one of Barbara Hepworth's sculptures and explores the idea of core from different angles. This theme recurs throughout as Myra Schneider tries to capture the sense of what a bird is, searches out what lies at the heart of memories, fraught contemporary situations, ancient places and dream visions. The same need to investigate underlies poems about women's experience. These include a narrative, Hotel, and a monologue, Eurydice's Version which re-interpets the Orpheus myth. The painting on the cover - see below - was done by Mae Holsgrove at a drop in centre in Dumbarton organized by Alzheimer Scotland. This painting inspired a poem, This Rose, which ends the book and is very directly connected with its title. If you would like to pre-order Circling The Core please e-mail Myra myra.sch@ukonline.co.uk
The book includes my poem 'Goulash', which was published in The North www.poetrybusiness.co.uk was shortlisted for the 2007 Forward prize for best single poem. It is included in Circling the Core. Here it is:
GOULASH
for Grevel
A crucial ingredient is the right frame of mind
so abandon all ideas of getting on. Stop pedalling,
dismount, go indoors and give yourself masses of time.
Then begin by heating a pool of oil in a frying pan
and, Mrs. Beeton style, take a dozen onions
even though the space you're working in is smaller
than the scullery in a Victorian mansion. Pull off
the papery wrappings and feel the shiny globes' solidity
before you chop. Fry the segments in three batches.
Don't fuss about weeping eyes, with a wooden spoon
ease the pieces as they turn translucent and gold.
When you've browned but not burnt the cubes of beef
marry meat and onions in a deep pan, bless the mixture
with stock, spoonfuls of paprika, tomato purée
and crushed garlic. Enjoy the Pompeian-red warmth.
Outside, the sun is reddening the pale afternoon
and you'll watch as it sinks behind blurring roofs,
the raised arms of trees, the intrepid viaduct.
In the kitchen's triumph of colour and light the meat
is softening and everything in the pot is seeping
into everything else. By now you're thinking of love:
the merging which bodies long for, the merging
that's more than body. While you're stirring the stew
it dawns on you how much you need darkness.
It lives in the underskirts of thickets where sealed buds
coddle green, where butterflies folded in hibernation,
could be crumpled leaves. It lives in the sky that carries
a deep sense of blue and a thin boat of moon angled
as if it's rocking. It lives in the silent larder and upstairs
in the airing cupboard where a padded heart pumps
heat, in the well of bed where humans lace together.
Time to savour all this as the simmering continues,
as you lay the table and place at its centre a small jug
in which you've put three tentative roses and sprigs
of rosemary. At last you will sit down with friends
and ladle the dark red goulash onto plates bearing
beds of snowhite rice. As you eat the talk will be bright
as the garnets round your neck, as those buried
with an Anglo-Saxon king in a ship at Sutton Hoo,
and the ring of words will carry far into the night.
This is a poem from Circling The Core which was shortlisted for the Forward best short poem prize in 2007.
ARTEMISpoetry
This is a new twice-yearly magazine for poetry by women with essays, articles and a generous review section. It is a development from the newsletter of the Second Light Network of Women Poets. The general editors are Dilys Wood and Anne Stewart.
For more information about the magazine and submittiing see: http://www.secondlightlive.co.uk/
For full details about Second Light and submitting please look at the Second Light Live Website. link
There is an in-depth interview with me on the website of poet and academic Lidia Vianu: lidiavianu.scriptmaina.com